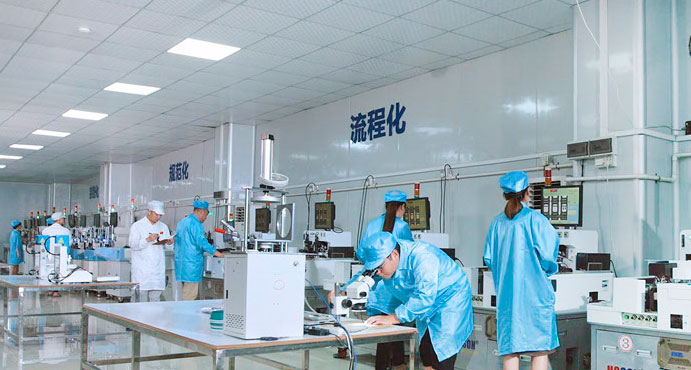 OKES Lighting Company has its own independent R&D department (R&D). Our group has rich technology and experience in the fields of lighting, optics, electronics, structure and heat.
At OKES, we integrate the latest progress of LED technology and always pursue the goal of designing and manufacturing high-quality LED products for the world. We have developed more than 380 different product designs and made improvements in lighting, light sources, electrical equipment and other components in order to provide appropriate products to meet the requirements of the competitive LED market.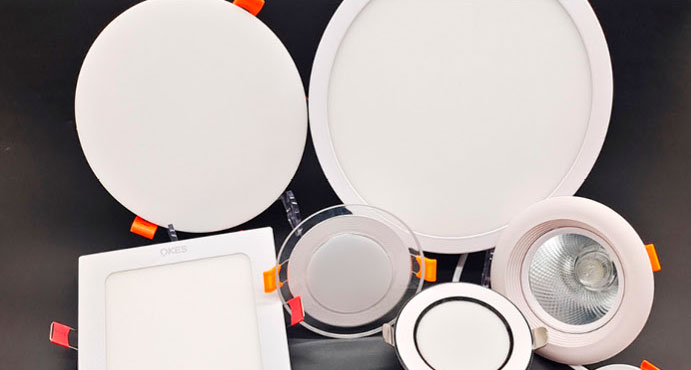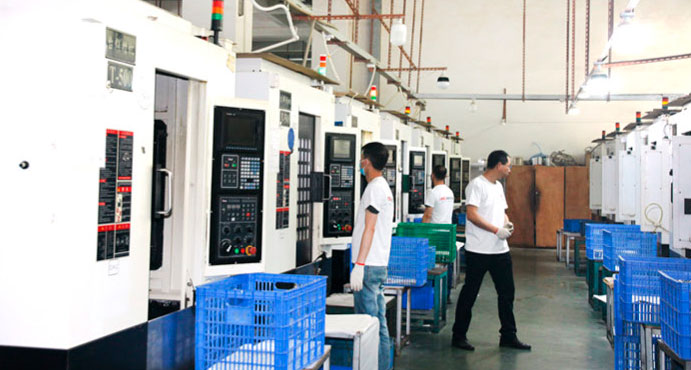 We have integrated all the production processes of lighting products, including the production, assembly, inspection and packaging of our own product molds, die-casting machines and mounters, providing professional services to each customer and ensuring the quality and efficiency of each delivery.
We store various conventional lighting products in the warehouse so as to provide product support for you as soon as possible. There is no need to wait for the production cycle.
LIGHTING COMPREHENSIVE LABORATORY
From new design to mass production, our engineers always make functional prototypes for internal testing.
Trial production for final testing before starting order production, all in order to provide qualified products to customers.
OKES Lighting Comprehensive Laboratory covers an area of 900 square meters, and the testing site covers an area of 680 square meters. It is the first laboratory to introduce optical radiation testing equipment in China. The comprehensive lighting laboratory is a testing agency specializing in lighting equipment, including safety regulations testing, optical testing, EMC testing and environmental reliability testing. There are 79 individual tests.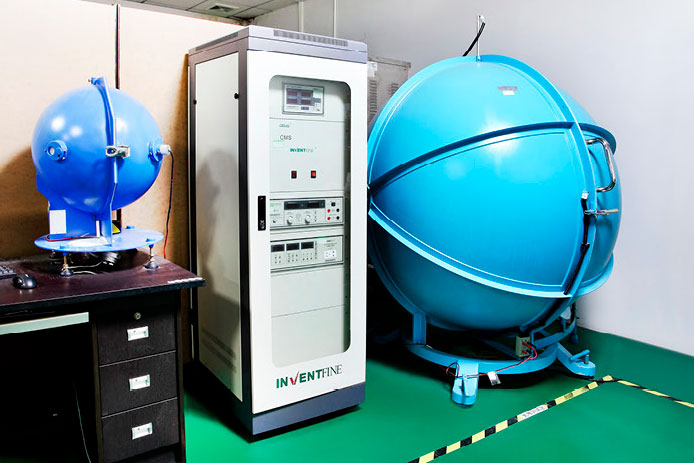 OKES uses the integrating sphere to measure the luminous flux (Lumen), the measurement results can be more reliable; The integrating sphere can reduce and eliminate the measurement error caused by the shape of the light, the divergence angle, and the difference in the responsivity of different positions on the detector. Make the luminous flux of the product more accurate.
In order to prevent the quality problem of LED, OKES should do a good job in the quality control of the failure of welding and packaging components, conduct aging test on LED products, and ensure the reliability of electronic products. This is an essential step in the product production process. During the aging process, there are temperature adaptation test, analog voltage zone (high, medium, low) test, impact destructive test, and online monitoring of driving power supply, product current, voltage changes and other technologies.
LED, as a new energy source of energy-saving technology, will show a certain degree of light attenuation at the initial stage of putting into use. If our LED products have poor materials or are not operated in a standard way during production, the products will show dark light, flashing, failure, intermittent lighting and other phenomena, making LED lamps not as long as expected.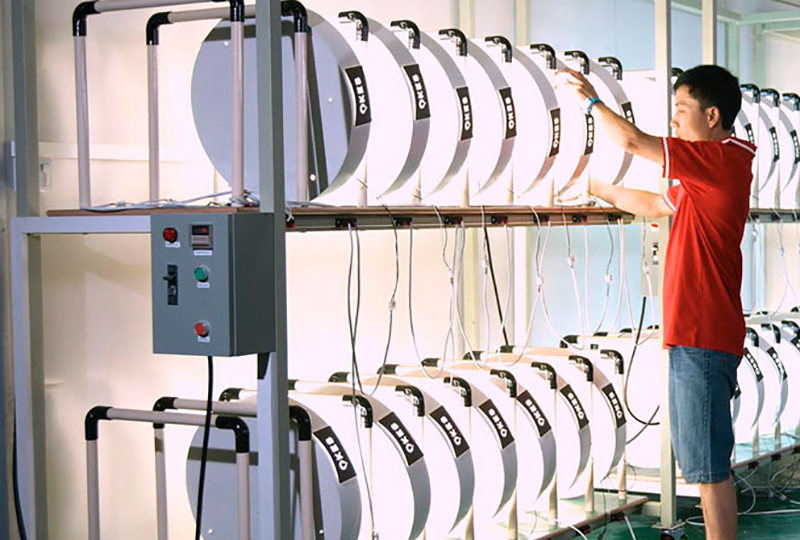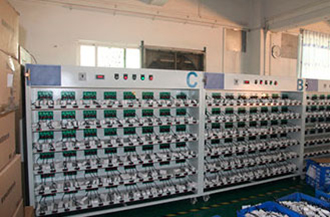 Power aging test of OKES LED driver and multi-channel driver. The working conditions can be set on the computer software, and the monitor displays real-time voltage, current and power as the basis and guarantee of product quality.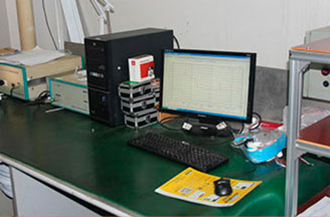 EMC refers to the comprehensive evaluation of electromagnetic interference (EMI) and anti-interference capability (EMS) of electronic products. It is one of the most important indicators of product quality. The measurement of electromagnetic compatibility consists of test sites and test instruments.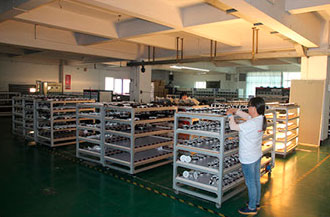 OKES switching power supply test ensures that LED lighting products play a key role in realizing lighting and control functions, improving lighting efficiency, controlling system power consumption, and ensuring the stability, reliability and long service life of products.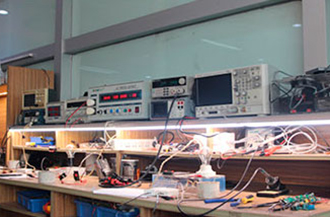 Electrical parameter detection
OKES has perfect electrical parameter testing instruments to conduct perfect testing on product development and quality inspection, and achieve 100% quality standard of LED lighting products.
We have a professional after-sales service team that will communicate and contact you directly. Any technical problems you have can get detailed information and support through the after-sales service department.
The warranty time is 2 years. Within Warranty period, if under the usage of instruction sheet, any product broken or damage, we will replace for free.
We provide 3% spare parts (wearing parts), and if the product accessories are damaged, they can be replaced in time. Does not affect sales and use.
We provide product High-definition pictures (non-custom) and product related information for the convenience of advertising.
★ Transportation Damage Protection
If the product is damaged during transportation, we can pay for the damaged goods (freight).
★ warranty period can be extended
For the old customers who cooperate for more than two years, the warranty period can be extended.
We export products in many countries around the world, and have mature and preferential freight advantages to provide our cooperative customers with more favorable prices and freight services