On August 9, "New Products Bloom - Wisdom Create the Future" OKES Lighting 2022 Autumn New Products Order Meeting was grandly opened in Oriental Bixi Hotel in Guzhen, Zhongshan. Mr. Pan Zhenhua, General Manager of OKES Lighting, together with a group of executives, and distributors from all over the country gathered in Guzhen to witness the birth of new products and new strategies of OKES Lighting!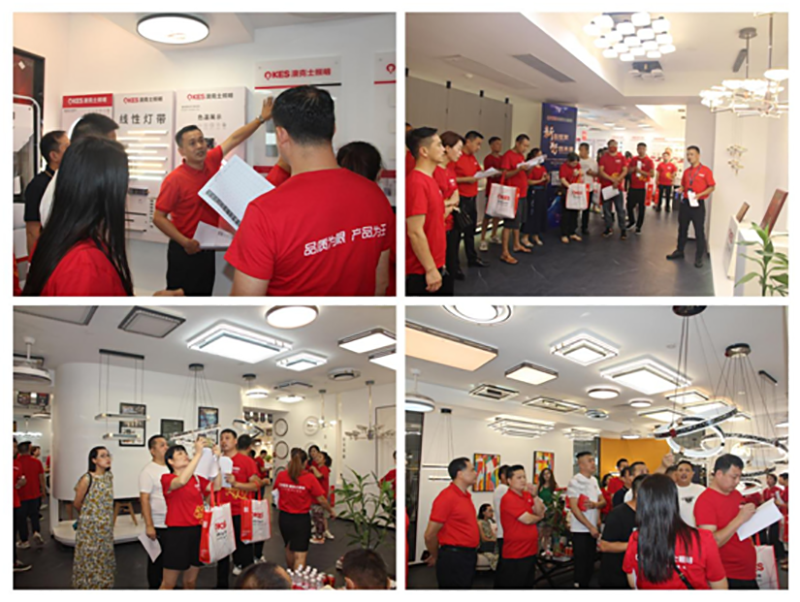 On the gorgeous stage, a chorus of "Singing the Motherland" shocked the opening, interpreting the initial heart of OKES lighting to advance with the motherland and officially opened the prelude of this autumn new product order meeting.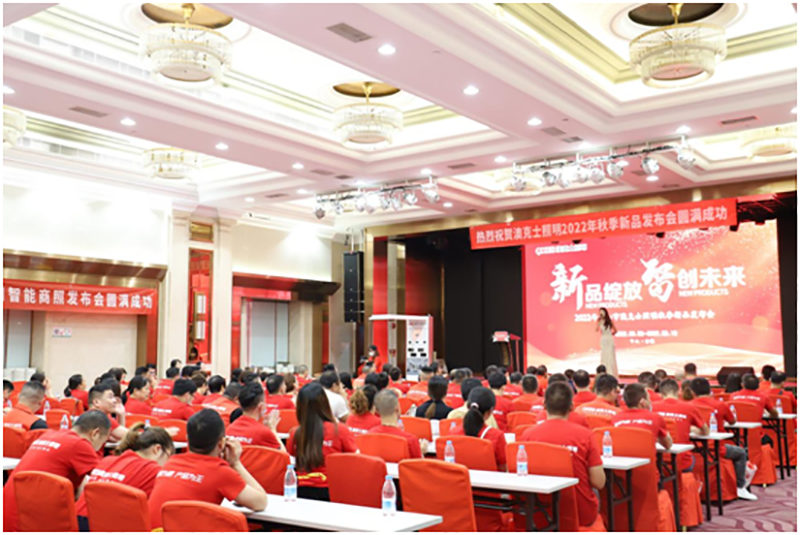 Brand creates value, responsibility leads the future
Mr. Pan said, since its establishment, OKES lighting has been constantly exploring new products and new models, constantly developing new products according to the market situation and feedback; at the same time, we also realize that an enterprise should not only rely on innovation, but also on product quality to achieve sustainable development, make good products and speak with quality. In this regard, OKES continues to improve the quality control system, solidify the production base, improve product production efficiency to ensure product delivery and boost dealer confidence. In the future, OKES lighting always take the responsibility of practicing social responsibility and brand, to achieve "strong by responsibility" on the development road of winning by quality, and to create a "golden sign" for the long-term development of OKES lighting.
Glory moment, new product unveiling
In order to maintain the vitality of the brand, it is necessary to continuously plow deep in corporate R&D and insist on product innovation. To this end, OKES is also constantly exploring lighting products that can adapt to and meet the diversified needs of consumers, and is committed to creating a more comfortable and warm living environment. Under the detailed explanation of Mr. Feng Jun, product manager of OKES, the new modern art lamp "Mia" was stunningly introduced, and its high product value shone in the whole scene, which drew praise from all the guests and warm applause from the venue.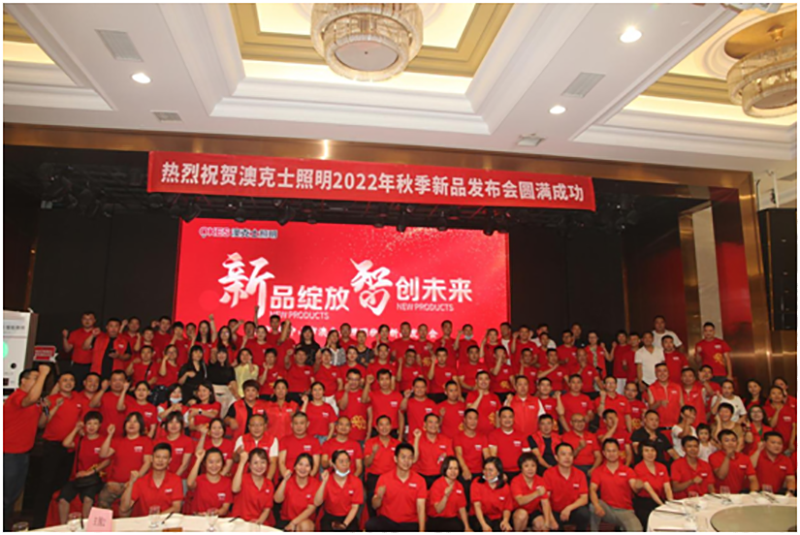 ---
Post time: Aug-10-2022