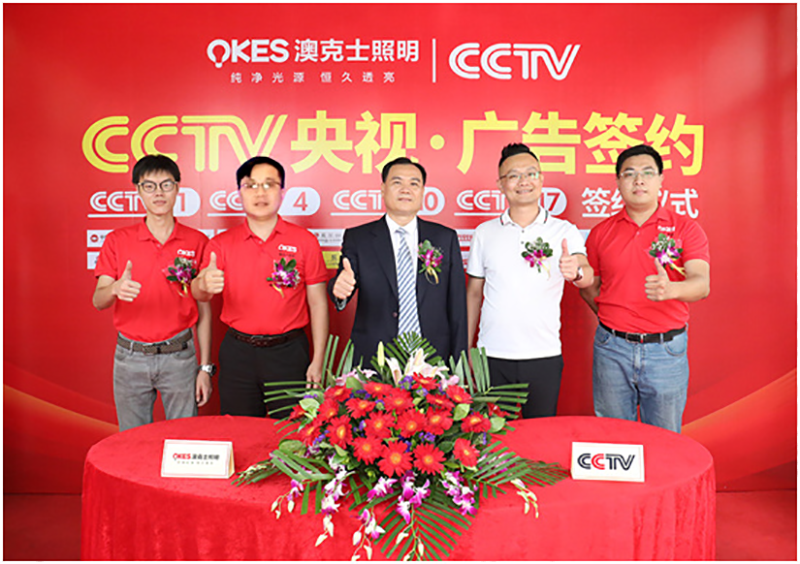 As a benchmark in the lighting industry, OKES has been more consistent in its brand building path. Over the years, OKES insists on brand building and high quality development, and has been cooperating with China's famous brand integrated marketing agency for 3 consecutive years, which continuously injects strong new momentum into the brand development. Focusing on the signing site, in the presence of guests and many media, representatives from both sides took the stage to solemnly sign the strategic cooperation agreement and took a group photo in front of the media cameras. This moment signifies that OKES will cooperate with the brand integrated marketing agency more deeply and thoroughly, and cooperate to push the brand communication to a new height.
As a leader in the lighting industry, OKES Lighting has persisted in the pursuit of quality since the brand was founded in 1993. OKES has taken practical action to support the green lighting industry, from traditional light sources to new LED light sources, to home, lighting, engineering, commercial, electrical and other six fields with more than 2,000 varieties, achieving complete coverage of the entire industry chain.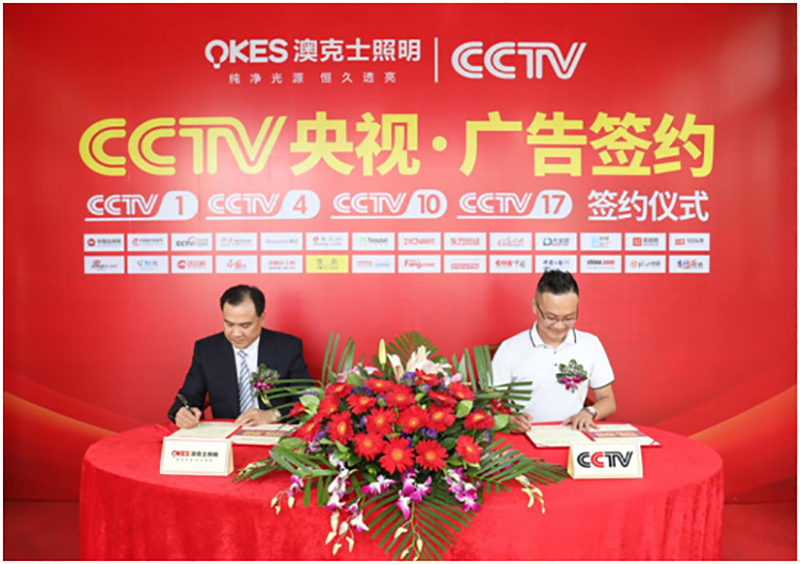 OKES Lighting has been improving and innovating over the years, taking quality as the core, and keeps moving forward on the road of pushing out new ideas, upgrading the brand marketing model in time and keeping up with the times, with surprises at every step, and becoming more mature at every step, so that more users have a better lighting experience.
In an interview with the media, OKES representatives said: In the past few years of cooperation, with the joint efforts of both sides, the brand has won a series of dazzling achievements. This year, the tacit understanding between the two sides is even better than before, and the cooperation is even stronger than before, so we believe that we will be able to make breakthrough progress and win boundless development space after the practice on the ground. In the future, OKES will always be committed to becoming a brand with industry influence in the Chinese lighting market, becoming an outstanding and forward-looking innovator, and creating more exquisite, environmentally friendly and cutting-edge lighting products for consumers.
A good brand, of course, can not be separated from the excellent product quality and quality service quality, but at the same time can not ignore the power of the brand, 2021 is a key year for OKES to move forward to a new journey, the future, OKES will strive to create more brand value! 28 years of brand precipitation, 28 years of craftsmanship heritage, to create high-quality lighting for consumers, OKES never stop!
---
Post time: Nov-25-2021